3. Bridge stretch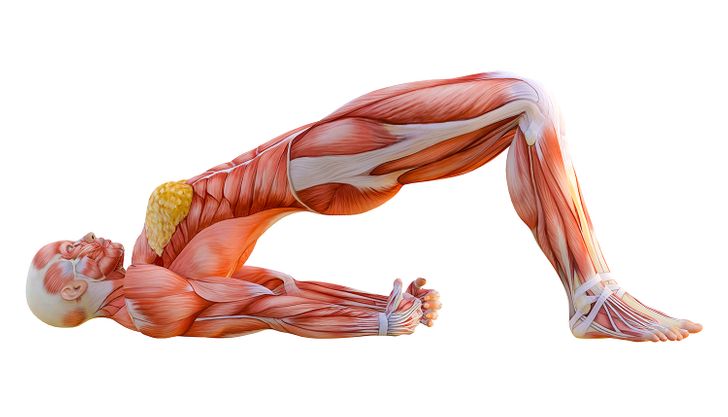 The bridge stretch is not just an effective core exercise, it's also good for stretching the neck, spine, thighs, and hips.
Lie on your back with your knees bent.
Slowly raise your hips up, keeping your shoulders on the floor and your feet flat.
Hold it for 30 seconds, repeat 3 times.
4. Side angle stretch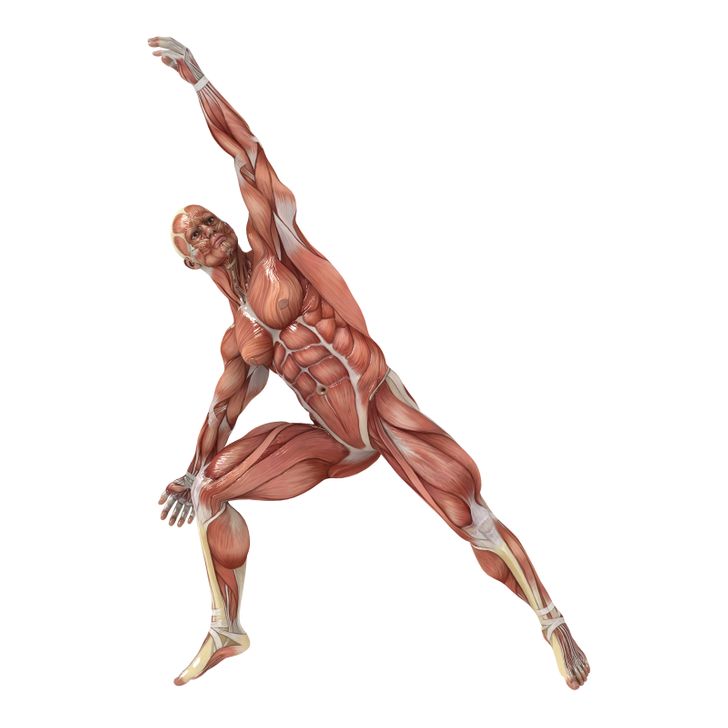 The side angle stretch works on multiple muscles, the spine, groin, hamstrings, and abs.
Step your feet about 5-feet apart.
Place your arms out so they are parallel to the ground.
Lean to your right side, bending the right knee, and resting your right elbow on your knee.
Extend your left arm to the ceiling, keeping a straight line from your left foot to your left hand.
If you can, lower your right hand to the floor behind your right foot.
Hold for 30 seconds.
Repeat on the other side.
5. Extended puppy stretch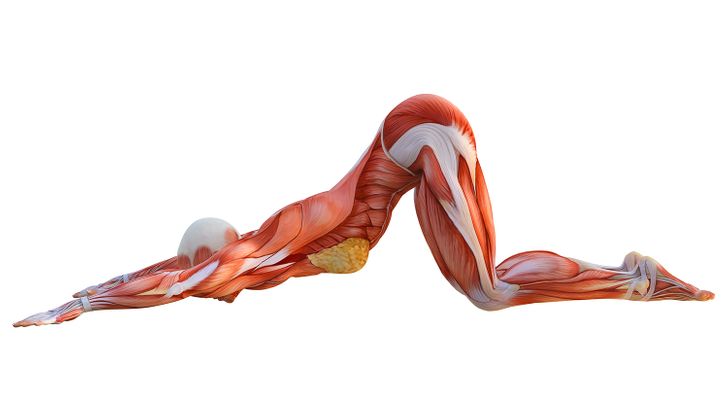 The extended puppy stretch is great for the entire upper body, including the back, shoulders, and arms.
Get on all fours keeping your hands under your shoulders and your knees directly under your hips.
Slowly move your hands forward, lowering the chest down to the floor.
Keep your arms off the floor.
Hold for 30 seconds and slowly move to the starting position.
Repeat 3 times.
6. Side lunge stretch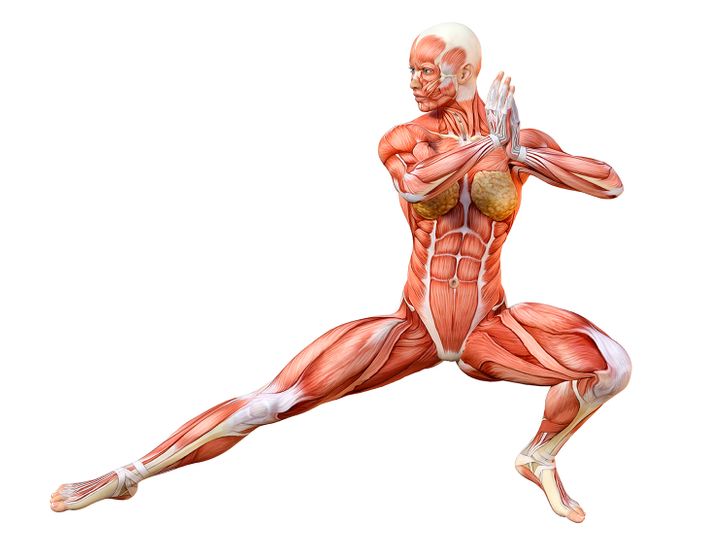 Let's move to the legs, starting with this side leg stretch. It works on the legs and hips.
Start from standing straight with your feet double shoulder-width apart.
Slowly transfer your body weight to your right side.
Lunge to your right side.
Hold for 30 seconds.
Repeat 3 times on each side
Note: Avoid leaning forward, or bending your knee over your toes.